October 25, 2016
Got DEF ???
We are well stocked with Ocean Blue Diesel Exhaust Fluid.
August 23, 2016
New England Public Works Expo
PC-11 Seminar will be presented by Ocean State Oil's very own Shawn McCarthy.
August 22, 2016
FULL HOUSE
Our Customer Appreciation NIght at Seekonk Speedway is full! Please watch our website for future events.
August 17, 2016
2ND ANNUAL NIGHT AT THE RACES - Seekonk Speedway
Ocean State OIl will be hosting our customers and employees at our Championship Night at the Races on Championship Night, Saturday, September 24th.

August 16, 2016
WIN A PICK UP TRUCK
ENTER THE CHEVRON DELO "PICKUP YOUR TRUCK" SWEEPSTAKES
July 07, 2016
PC-11 Update
Read about what OEMs will be recommending for factory fill on new heavy duty engines.
June 30, 2016
Chevron Delo & Premium Product "Biz Bounty" Rebates
Now through September 30th receive up to $ 1.50 per gallon rebate on Chevron premium products !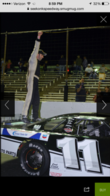 May 31, 2016
Ryan Vanasse wins the Pro Stock Race on Saturday !
Ryan Vanasse in # 11 - Team V in the ProStock Division took home his first win on Saturday, May 28th.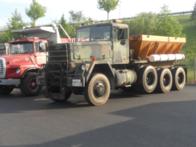 May 27, 2016
RIICA Annual Steak Fry and Truck Show
Ocean State hosted RIICA for their annual event last night !
May 23, 2016
CASHO EQUIPMENT SHOW
Our door prize winners are Don from the Town of Montville and Walter from the Town of Killingworth.
March 07, 2016
Feel the Love - February drawing winner.
Chris from Bellingham Parts Plus was the lucky winner of a $50.00 gift card for compieting our survey in February.
March 02, 2016
CHEVRON PITPACKS AND CASTROL E-PACKS NOW IN STOCK
"BAG-IN-BOX" systems provide you with more product selection for your customers in environmentally friendly, convienient and cost effective packaging.
February 12, 2016
COLD SNAP SOLUTIONS
WE HAVE ICE MELT AT GREAT PRICES & CALL US FOR YOUR FUEL ADDITIVE NEEDS !
February 12, 2016
Feel the Love January prize drawing winners !
Congratulations to our $50.00 gift card winner and our runner ups!
January 12, 2016
December Feel the Love Winners
Check out who won our drawing !
January 07, 2016
Outside Sales Rep Position
Ocean State Oil, a division of Total Energy, LLC is seeking candidates for the position of outside sales representative.