Commercial Fuels
If you run a large fleet, operate a construction site, or any commercial business involving trucks or equipment, fuels are a crucial component.
By partnering with our sister companies Santoro Oil (Servicing all of Rhode Island and Southeastern Massachusetts) and ckSmithSuperior Oil (Servicing Central Massachusetts), Ocean State Oil has the petroleum solution for your every need.
On the road, off the road, on the rails, or on the water, OSO can provide fuels to all industries including:
Fleet

Construction

Industrial
Commercial Fuels from Ocean State Oil
No business is the same, and neither are their fuel needs. No job is too big or too small, no matter what product or quantity your job requires. Ocean State Oil offers the following products:
Ultra Low Sulfur Diesel - On-Road
Ultra Low Sulfur Diesel - Off-Road
Premium On & Off-Road Diesel Fuel-blended for seasonal conditions
On-Site Fueling (Wet Fueling)
Gasoline (All Grades)
Marine Diesel
Heating Oil
Propane
Kerosene
Bulk Diesel Exhaust Fluid (DEF) - available throughout our marketing area
Diesel Fuel Additives by Howes and Power Service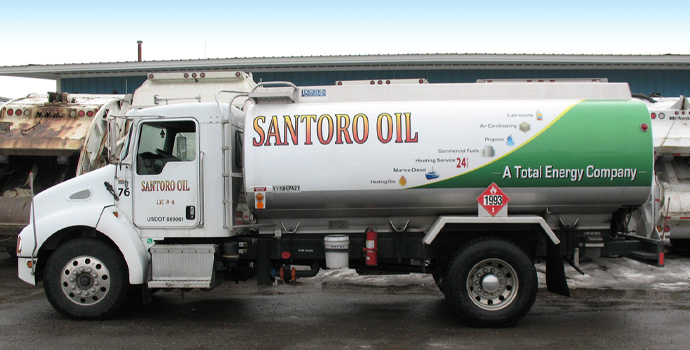 On-Site (Wet) Fueling
Ocean State Oil maintains the necessary certifications to be able to provide on-site, wet fueling for our customers. In addition, we employ an innovative inventory management system, allowing our customers to properly monitor the exact amount of fuel delivered and used per vehicle.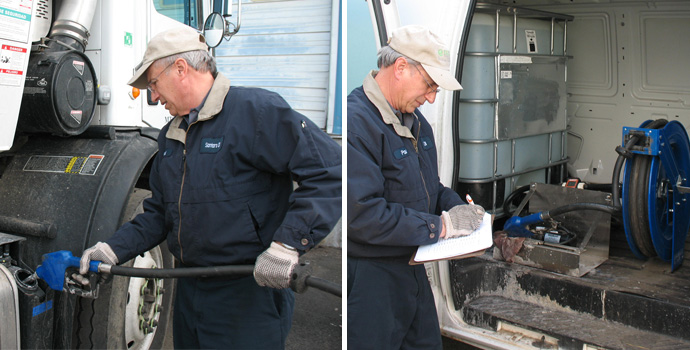 On-Site DEF Delivery
Modern diesel engines require more than just fuel to keep running. To compliment our Wet Fueling services Ocean State Oil offers on-site delivery of our Ocean Blue Diesel Exhaust Fluid products pumped into bulk DEF storage tanks or directly into your equipment and vehicles.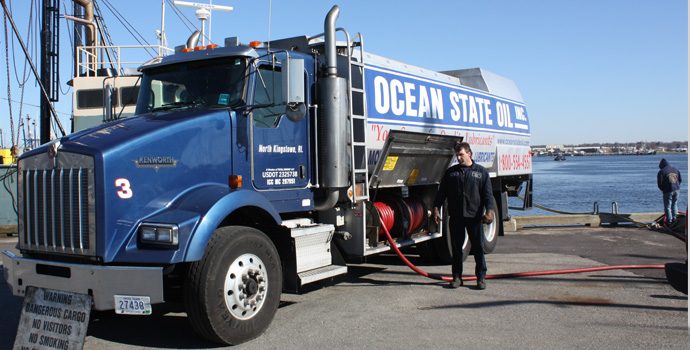 Coast Guard Approved
Ocean State Oil has earned approval from the United States Coast Guard to transfer fuel and lubricants over water from our trucks to your vessel in Rhode Island, Massachusetts, and Connecticut.
A Wide Delivery Area
At Ocean State Oil, we've partnered with our affiliated companies allowing us to cover a wide area of Southern New England. Whether you need marine fuel delivered to coastal Galilee or a transportation fleet headquartered in Worcester, our drivers will pull up to your tanks and deliver the fuels you need on-time and on-budget. Click here for fuel delivery area maps.
Ocean State Oil Can Accommodate Your Commercial Fuel Needs!
Call Ocean State Oil Today at 800-554-4557
---