Ocean State Oil is a Castrol Oil Distributor
It's more than just oil. It's liquid engineering. Castrol provides all the oils, fluids, and lubricants the world needs for every driver, every rider, and every industry.
Castrol Lubricants for RI, MA, CT, and NH
Ocean State Oil offers a wide range of Castrol motor oils and lubricants for cars, trucks for both on and off-road applications.

Castrol Engine Oils
Castrol's range of engine oils is formulated to deliver a high level of engine protection throughout service intervals in automobiles, trucks, and all manner of on and off-road vehicles. This will help you save on maintenance costs, repairs, and downtime. Whether you're looking for conventional motor oil, fully synthetic, or a synthetic blend, Castrol has exactly what you need to protect your vehicle.

Castrol Gear Lubricants
Castrol gear lubricants are formulated to meet or exceed the highest industry standards. When you choose Castrol gear lubricants, your car or truck will perform as the manufacturer intended, reducing the chance of performance issues or expensive repair bills while providing wear protection, fuel economy, and durability.

Castrol Transmission Fluids
With a complete lineup of transmission fluids for automatic and manual transmissions, you can be sure to find the right Castrol product to keep your car, fleet of trucks operating at optimal performance. For off-road applications, Castrol offers transmission / hydraulic oils for Caterpillar, John Deere, and many others.

Castrol Hydraulic Fluids
Castrol Liquid Engineers have developed hydraulic fluids that meet and exceed OEM specifications for Dennison, Vickers, Cinncinatti Machine, Racine, and others. These products can protect against the enemies of your hydraulic system: oxidation, foaming, water contamination, and extend the life of your pumps.

Castrol Greases
Vehicles and equipment operating in challenging environments need the right grease to protect critical parts. Castrol offers a comprehensive range of world-class greases to provide advanced protection for your equipment and offer longer bearing life, extended maintenance intervals, and decrease your maintenance costs.
Castrol Motor Oil Brands Available at Ocean State Oil


Castrol GTX is a premium conventional motor oil that's been helping to extend engine life since 1968. It's double action formula clears sludge and prevents new sludge formation. Available in High Mileage, Ultraclean and Diesel varieties at Ocean State Oil.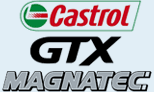 Castrol GTX Magnatec is a fully synthetic engine oil, liquid engineered with intelligent molecules that cling to critical engine parts, forming an extra layer of protection from the moment you start. If you typically take short trips or drive in heavy traffic, GTX Magnatec is a great way to protect your engine from wear.

Castrol Edge with Fluid Titanium Technology is a fully synthetic motor oil engineered for drivers who demand maximum performance and protection from their cars. Available in Extended Performance, High Mileage, Supercar, and Bio-Synthetic varieties at Ocean State Oil.

Castrol's CRB Multi and Vecton high-quality diesel engine oils offer superior protection for on and off-road vehicles. These products extend engine life by protecting critical moving parts and minimize oil degradation, thickening, and deposits to enable extended-drain performance.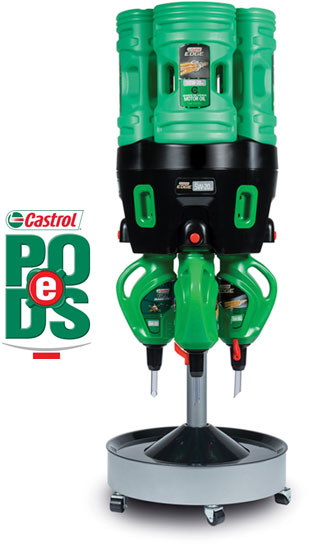 Castrol ePODS now available from OSO
Castrol re-imagined the pack size and created a game-changer with ePODS (Efficient Premium Oil Dispensing System). OSO customers can enjoy a number of key benefits by implementing this system at their facilities:


100% oil usage eliminates waste
With no waste, ePODS can save up to $300 over drums and ePacks
Zero spills, zero cross-contamination
Empty bottles and cartons can be recycled through recycling waste streams
Effective inventory management
Replace case goods with ePODS to lower your cost of goods by $2000-3000
Replace 4 drums with one ePODS unit to save up to $2600 in inventory costs
Premium look for the professional shop
Fully branded, 4-viscosity grade assortment in a small space
2X faster flow rate vs ePacks
Integrated system with one pitcher per viscosity grade
The Top Selling Castrol SKUs at Ocean State Oil
---