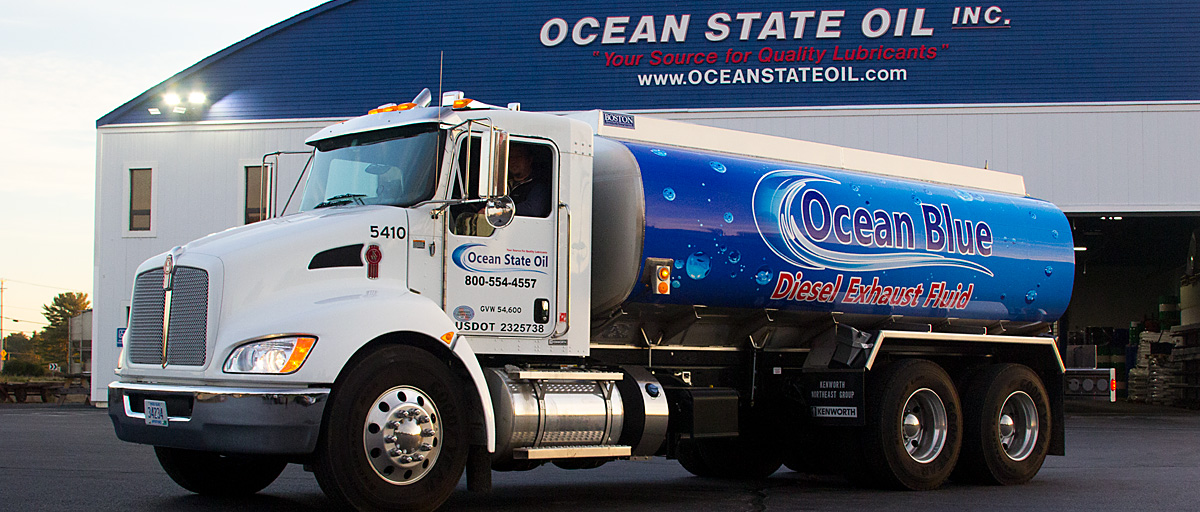 Manufacturer & Distributor of Ocean Blue Diesel Exhaust Fluid (DEF) in New England
Ocean State Oil manufactures and distributes our own brand of Ocean Blue Diesel Exhaust Fluid (DEF) to businesses across New England.
Diesel exhaust fluid is EPA-mandated for 2010 and newer trucks and equipment and is available through Ocean State Oil for diesel-powered fleets with SCR systems. Ocean State Oil offers both packaged and bulk Ocean Blue DEF for delivery throughout all of RI, CT and MA, southern VT, southern ME and most of NH.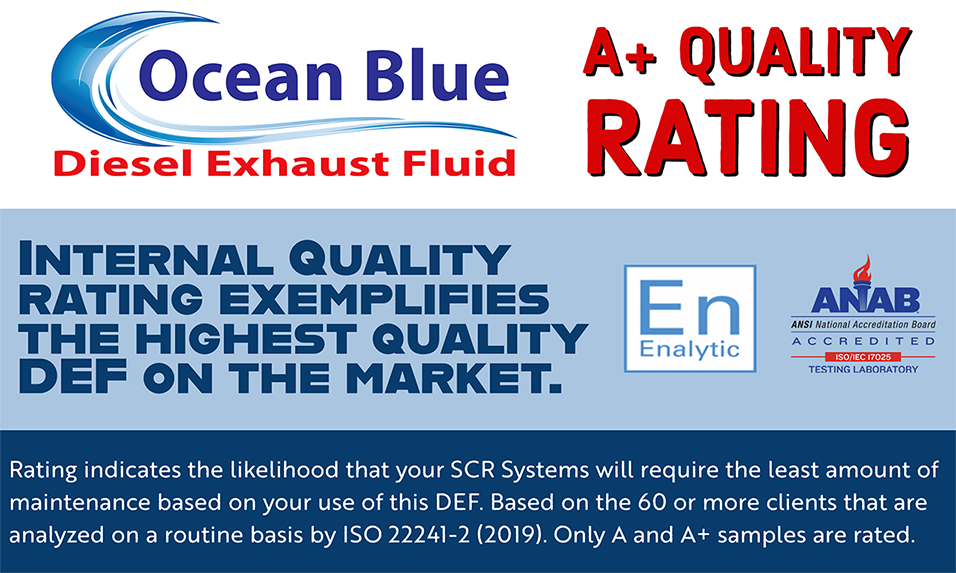 Ocean Blue DEF: A+ Quality Rating! Internal Quality rating exemplifies the highest quality DEF on the market. The rating indicates the likelihood that your SCR Systems will require the least amount of maintenance based on your use of this DEF. It is based on the 60 or more clients that are analyzed on a routine basis by ISO 22241-2 (2019). Only A and A+ samples are rated.
Ocean Blue DEF is available in the sizes you needs:
2.5 Gallon Jugs with Dispensing Nozzles

55 Gallon Drums
275 & 330 Gallon IBC Totes

Bulk Delivery

Diesel Exhaust Fluid (DEF) Storage and Dispensing Equipment for drums, totes & bulk
Specialized storage tanks sized for your needs, dispensing pumps, reels, control handles, plumbing and accessory equipment to dispense DEF
Mini-bulk stations from 800 to 2700 gallon, fully self-contained, above ground systems
Stand-alone pumping stations for both above and below-ground installations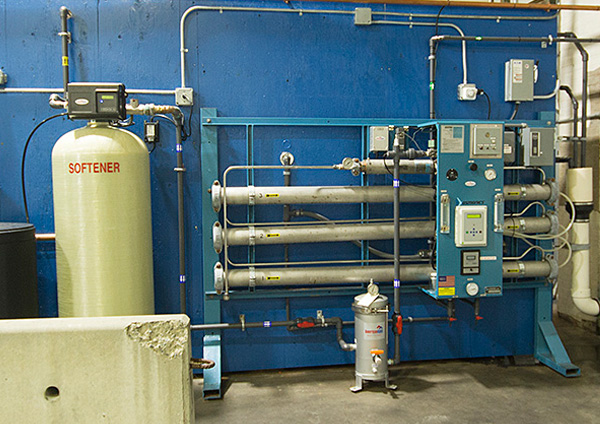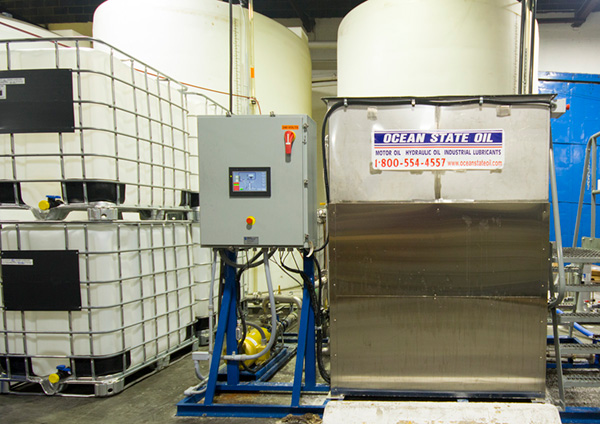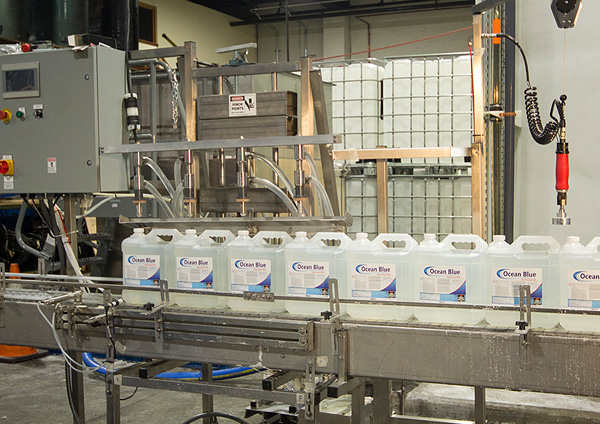 High Quality DEF is Guaranteed
Ocean State Oil manufactures DEF in-house according to ISO 22241 standards and is certified by the American Petroleum Institute. Purity of diesel exhaust fluid is important to maintaining a functioning SCR system. Any chemical impurity in DEF can lead to failure of a SCR system. That is why it is very important to use only DEF products that meet ISO 22241 standards and are certified by the API.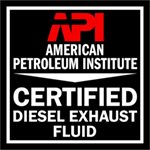 On-site Training for Properly Handling DEF
Ocean State Oil can provide your staff with both product knowledge and on-site training, assuring your team is well versed in the storage, handling and distribution of Diesel Exhaust Fluid products.


Delivering DEF Across New England
From our headquarters in North Kingstown, RI, Ocean State Oil is proud to offer delivery of DEF across a wide area of Southern New England including...
All of Rhode Island
All of Connecticut
All of Massachusetts
Southern Vermont
Southern Maine
Most of New Hampshire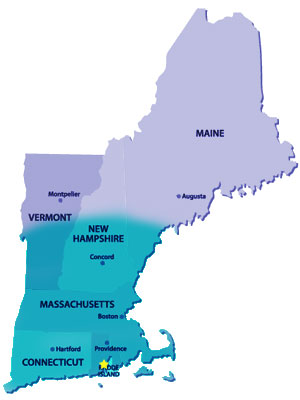 Quality DEF In The Quantity You Need, Delivered to Your Location!
Call Ocean State Oil Today at 800-554-4557
---