Choose Chevron Delo® Lubricants for Your Toughest On-Highway Transportation Jobs in RI, MA, CT and NH
If you operate a trucking company, a waste management firm with a trash hauling fleet, a service business with multiple delivery vehicles, or a fleet of municipal buses that stop-and-go all day, every day, through neighborhoods and city streets around southern New England, Delo® is the answer to your fleet's lubricant needs.
Ocean State Oil has the lubricants and know-how to answer any fleet or owner/operators concerns. Whether your fleet consists of cars, trucks, buses or vans, Ocean State Oil offers a wide range of synthetic, semi-synthetic and conventional lubricants for today's heavy-duty diesel and gasoline engines from Chevron Delo and Castrol Heavy Duty (HD). In addition to engine oils, Ocean State Oil also stocks transmission fluids, gear oils, greases, extended life coolants, and DEF and delivers on-time when you need them.


Chevron Delo® Oil Distributor Across Southern New England
As a Chevron 1st Source Elite Lubrication Marketer we offer a full range of high-quality, brand name products supported by one of the largest petroleum companies in the world. In North America, the Chevron family of products includes Delo, Havoline, Supreme, Ursa and Techron which are noted for superior quality, performance and innovation in lubricant engineering. Find out more at
www.deloperformance.com
Short stop-and-go trips or long distance driving? Either way OSO can help!
Bus Companies

Trucking Companies

Retailers w/ Delivery Vehicles
Service Companies

Waste Management

Municipal Cars, Trucks, Vans, Buses
High Quality Conventional and Synthetic Chevron Delo® Motor Oils and Lubricants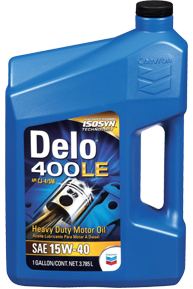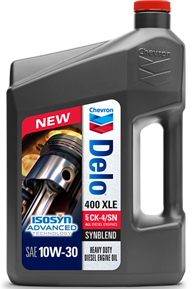 Delo 400 XLE
Synthetic Blend SAE 10W-30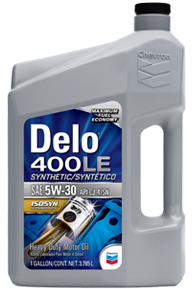 Delo 400 LE
Synthetic SAE 5W-30
Delo 400 SD SAE 15W-30
Engineered for Severe Duty Protection
Save with Chevron Delo® Lubricants
Through a reliability lubrication survey (RbL) of your fleet, Ocean State Oil can show you how Chevron Delo® Lubricants can maximize your fleet's bottom line. Whether it's showing value through extending drains to keep your fleet on the road and generating more revenue- or- maximizing the life of your equipment, we can show you proven strategies to save your fleet time and money in your lubrication program.
Delo® Synthetic Motor Oils and Fluids
We also specialize in supplying synthetic and semi-synthetic motor oils and transmission and drive train fluids that can reduce fuel consumption in your vehicles and lower your operating cost. By analyzing your lubricant needs and recommending the right synthetic oils, Ocean State Oil can help you save 1-3% in fuel consumption - which might not sound like a lot, until you think of it in terms of adding 1-3% to your bottom line.
Your Diesel Exhaust Fluid (DEF) Supplier
One important product we supply has become mandatory for 2007 and newer commercial diesel motors: Diesel Exhaust Fluid (DEF), a water-based Urea solution that scrubs nitrogen oxide pollutants from diesel exhaust. These harmful chemicals are central to the depletion of ozone and the formation of harmful smog - and as government regulations have tightened, Ocean State Oil has become the go-to source for DEF and technical know-how to help businesses comply with ever-more stringent diesel engine emission requirements.

So, if you are a business or a government agency that operates fleets of vehicles to deliver people, products, services, or all of the above, Ocean State Oil can help you like no one else in southern New England keep your fleets humming, day after day, year in and year out.

Click here for more information about DEF.
OSO Now Offers Castrol HD Products for On-Highway Vehicles
Castrol is one of the largest and most well know brands world wide in the lubricant industry. Castrol features products such as Hypuron and Tection heavy duty engine oils; Paradene hydraulic oils; and Autran 295 ATF for the heavy duty market.

Please contact your Ocean State Oil Sales Rep for more information on Castrol products or email us here.
Protect your trucks, buses and trash hauling fleet with Chevron Delo®
Call Ocean State Oil Today at 800-554-4557
---