Off-Highway Commercial Lubricants
If your business depends upon powerful machines like cranes, excavators, dozers and graders, you know that you might not be in business without the specialized lubricants that this equipment demands
Ocean State Oil delivers each day to off-highway operators all over southern New England. Ask us about how you can go further with your off-highway equipment using Delo products. Find out more at www.deloperformance.com
Take the strain off heavy duty off-highway equipment with lubricants from OSO
Cranes

Compactors

Excavators

Dozers

Graders

Loaders

Trenchers
Boring Machines

Forklifts

Backhoes

Crushers

Conveyors & more

Meeting Your Total Lubrication Requirements
Ocean State Oil understands the demands that yellow iron equipment creates, and we respond every day, with deliveries:
Specialized diesel engine oils

Oils for hydraulics, transmissions, final drive units, and differentials

Drive Train lubricants specifically formulated to meet the specifications of major OEM's

Extended Life Coolants meeting OEM requirements

A wide variety of greases and gear oils
Specialty lubricants for cranes, crushers & conveyors

Fuel additives to increase the performance and efficiency of your equipment

Diesel Exhaust Fluid for equipment with SCR systems

Wide variety of dispensing equipment, oil containers, spill control materials for the garage, the site, or service trucks
We Know Your Off-Highway Equipment Takes a Beating
Off-highway equipment operates in severe conditions where large amounts of dust and dirt are facts of life, and where the need for protective lubricants for engines, hydraulic systems, drive trains, bearings, and gears is crucial.

The high-horsepower diesel motors that typically power this equipment requires premium, robust lubricants. The demands of heavy loads, high-torque pulling and pushing place extra stress on engines, transmissions, differentials, final drive mechanisms, and hydraulic systems.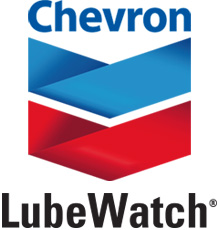 Oil Analysis to Ensure the Best Performance and Savings
Ocean State Oil offers Chevron's LubeWatch oil analysis program, to monitor the performance of lubricants in your equipment. The LubeWatch Maintenance Management System is a diagnostic, preventative maintenance tool that uses oil analysis to evaluate lubricant and equipment condition in all types of mobile and industrial applications.

The quality testing and analysis and actionable maintenance recommendations offered by the LubeWatch Program can dramatically extend equipment life and dependability-saving you valuable time and money. LubeWatch can help you identify minor problems before they become major failures, extend drain intervals to reduce maintenance costs, extend equipment life and minimize downtime by maximizing asset reliability.
OSO Now Offers Castrol HD Products for Off-Highway Vehicles
Castrol is one of the largest and most well know brands world wide in the lubricant industry. Castrol features products such as Hypuron and Tection heavy duty engine oils; Paradene hydraulic oils; and Autran 295 ATF for the heavy duty market.

Please contact your Ocean State Oil Sales Rep for more information on Castrol products or email us here.
Protect Your Off-Highway Commercial Construction Equipment
Call Ocean State Oil Today at 800-554-4557
---